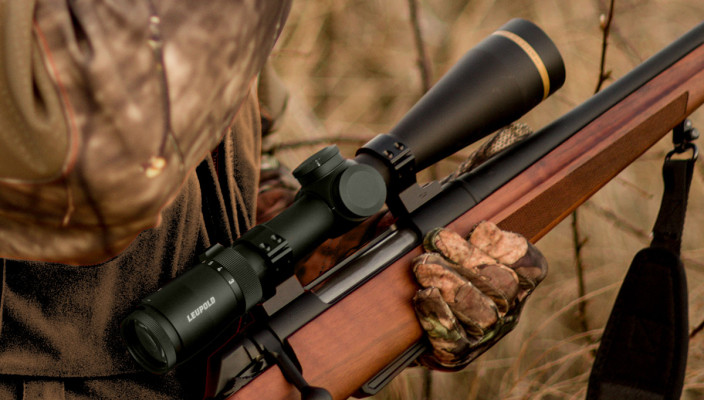 Clarity, quality, and performance driven. All things Leupold is known for and exactly what you get with the VX-5HD series of riflescopes. The VX5-HD offers the features you need in a sleek and lightweight package that is just as at home on an AR as it is on a bolt action rifle. The 5X magnification gives you a healthy working range regardless of what model you select, whether it is the 1-5×24 or my favorite which is the  VX-5HD 3-15×44 CDS-ZL2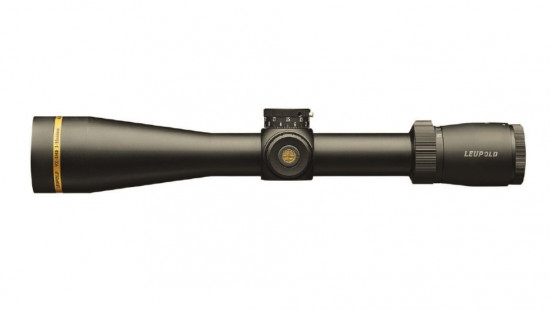 The  VX-5HD 3-15×44 CDS-ZL2 is one of my favorite models in the lineup for a few reasons. Mounted on a DMR upper, it is the understated cherry on top. Paired up with your favorite hunting rifle, it is a game changer. Any setup you mount it on is not significantly affected by the weight and the scope performs wonderfully in virtually any scenario. The capped windage turret and ZeroLock elevation turret offer peace of mind from knocking your zero off, a common problem for both hunters and target shooters on the move. The CDS-ZL2 elevation turret not only locks in your zero, but also acts as a rotation counter as the button will sink into the turret on the second rotation. The included Custom Ballistic Dial offer is another Leupold staple, getting you on target at any range quick and easy.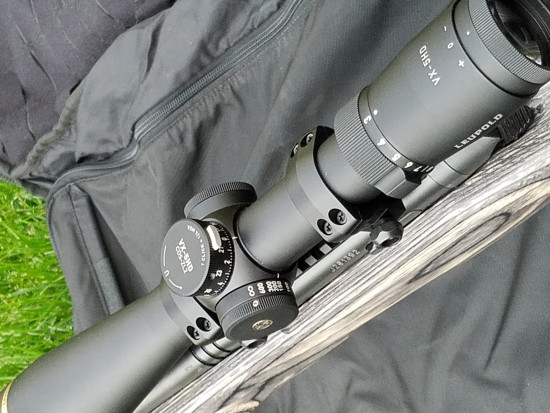 The amazing low-light performance is also a valued feature by all, whether you are out hunting or just trying to utilize every minute of range time. Being permitted to shoot at that hour doesn't do you much good if you cannot clearly see your target. When it comes to hitting your target, the VX-5HD comes in a variety of reticles. The FireDot Duplex is a great choice for quick acquisition shooting on 3x while the Impact-29 reticle allows you to make hold adjustments at distance with ease. I really liked the Windplex reticle since when combined with the Custom Ballistic Dial allows you to dial for elevation and hold for windage as needed.
The 30mm maintube means finding a great mount isn't hard or overly expensive. Eye relief is 3.8 inches (at 3x) so finding proper placement shouldn't be challenging. Weighing in at 19oz, the VX-5HD 3-15×44 CDS-ZL2 isn't going to throw off the balance of your firearm. Here are some other hard stats:
Linear FOV (ft/100 yd): 3x – 38.2                15x – 7.9
Elevation Adjustment Range (MOA): 75
Windage Adjustment Range (MOA): 75
While this is my preferred model in the lineup, my second choice would be the VX5-HD 1-5×24 CDS-ZL2. Excellent choice for competitive shooters or hunters, the scope offers a robust package of clarity without the bulk. Regardless of your magnification choice, I highly recommend going with a CDS-ZL2 elevation turret. You will have a scope that can handle almost any scenario in any condition that you can count on for years to come.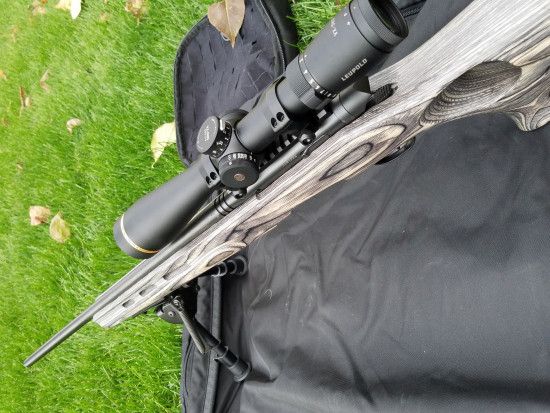 Related Posts
« Quality You Can Afford: GPO Passion 4-12×42 The Best Outdoor Gear For 2018 »