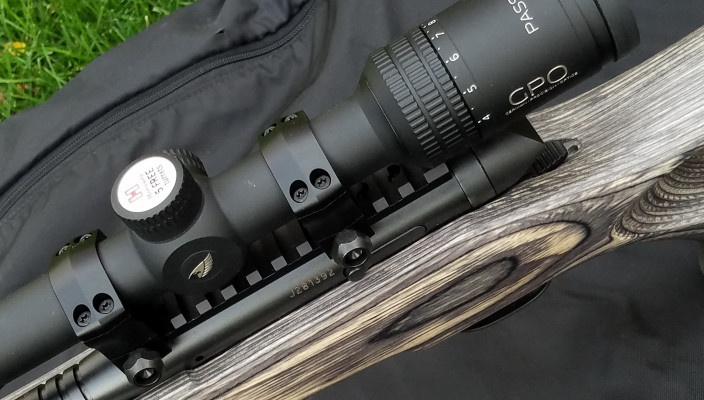 German Precision Optics Passion 3x 4.-12×42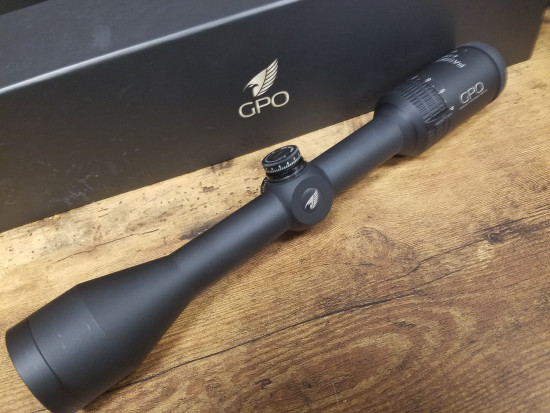 Spending hundreds of dollars on an optic is dangerously easy but finding quality at various price points can be much harder. So when I began considering optics for my backup/loaner rifle, I wanted to try something new. The German Precision Optics Passion 4-12×42 fit my needs and gave me another option to confidently recommend to others.
Looking to set up a Ruger American as a backup or loaner hunting rifle, I wanted quality optics without extra features complicating things. The 1 inch maintube, plex reticle, and capped turrets of the GPO Passion fit into this requirement nicely. Keeping it simple keeps the weight down and also would be less intimidating to anyone I loaned the rifle to on a hunting trip or at the range. The 42mm objective was also an excellent compromise between size/weight concerns and wanting to be able to utilize every bit of ambient light if needed. Being able to change the elevation turret for a specific caliber is an excellent feature to increase usability.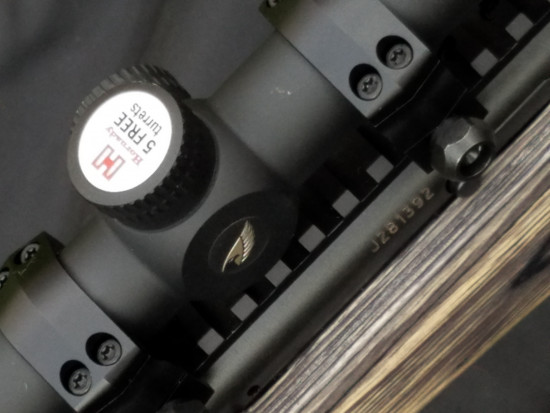 Out of the box, I liked the understated looks of the scope. I hadn't picked up the Ruger yet, so I set the scope up on a different rifle to test at the range. The flat black finish compliments just about any rifle while the gold logo clearly indicates that there is more going on with this optic than initially meets the eye.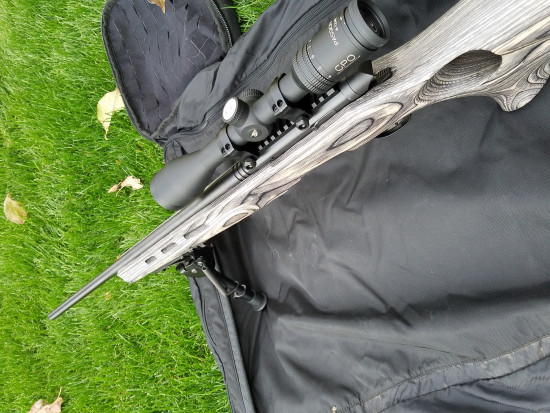 Having only gotten out onto the range in near ideal conditions, I didn't really put the GPO Passion 3x through many challenges but the ones I did it passed easily. After zeroing and spending some time at 100yds, I adjusted the ballistic turret and was accurately hitting at 200yds. Repeatable turret adjustments are often a concern with riflescopes but the GPO Passion went from 100 to 200 and back to 100 without any irregularities.
Though they are a new player in the arena, German Precision Optics definitely showed up ready to play. Whether you are on a budget or not, they are finding ways to offer excellent value at any price point. I will definitely be keeping my eye out for opportunities to try more of their models.
Related Posts
« Top 7 Haunted House (Paranormal) Detection and Deterrent Products Leupold VX-5HD 3-15×44 CDS-ZL2: Unmatched Clarity »