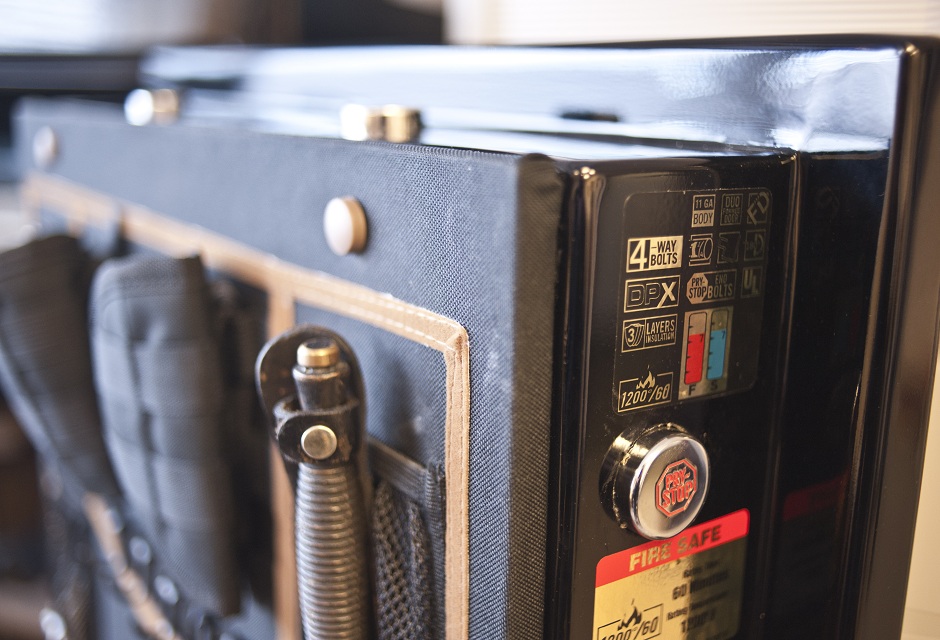 A lot of questions cross the desks of us here at GearExpert.  One product type we're always having people inquire about is the gun safe.  There are a ton of things to consider, but let's focus on one of the aspects you should decide on first: size.  "How big a gun safe do I need?"
It's a good question, and you'll need to take a number of things into consideration.  I suggest watching the video above.  So much of what I know comes from Steve Ledin, our Director of Product Intelligence, and he takes you through a lot of the different aspects of figuring out the dimensions of the safe that's best for you.
I think his best piece of advice is to always go bigger than you think you need.  This makes a whole lot of sense.  First, firearms will generally last quite a long time, and you may buy more.  If you do, that safe you bought that was a perfect fit today will be woefully inadequate tomorrow.  But buying a size up is about more than just thinking of tomorrow.  Think of all the stuff you have right now.  All the gun accessories, as well as your ammo.  You probably won't store a hard gun case in the safe, but you may have ammo, gun cleaning kits, straps and more.  And those may not be in nicely packaged boxes.  You'll likely want to store your AR15 or shotgun with the optics still mounted on it (after all, you don't want to have to keep sighting them in, do you?).    Yeah, it's best to check that they're on target later, but taking them on and off every time you take the gun out of the safe is going to use up a lot of time.
But you'll also likely have gun safe accessories.  If you have a dehumidifying rod it's going to take up space, as are gun racks, pouches and more.  Check out the photo below.  There's a ton of gear in that gun safe.  I see a rifle, handgun, holster, bipod, ammo, magazines, a couple travel cases, a knife and that's not even close to full up.  Think about what you have and might want either protected by a case or at least kept with your guns.  Your bipod will most likely not be nearly as expensive as your rifle, and it's certainly not as necessary to safeguard it from falling into the wrong hands, but you might still want it next to your rifle so you don't forget it on your next hunt.
There's far more to consider when it comes to buying a gun safe, from whether internal or external hinges are for you, the type of lock, fire protection and more, so I'd suggest checking out our new Gun Safes Buyer's Guide.  Steve wrote it based on many years of experience selling safes, and he didn't write it to sell one particular safe in mind.  The only bias he has is in helping your get the best safe for you.  Get the safe that'll last for a couple generations and you'll be a very happy safe owner.
Latest posts by OpticsPlanet
(see all)
Related Posts
« New Steiner Tactical and Hunting Scopes 4 Quick Tips for Buying a Handgun »