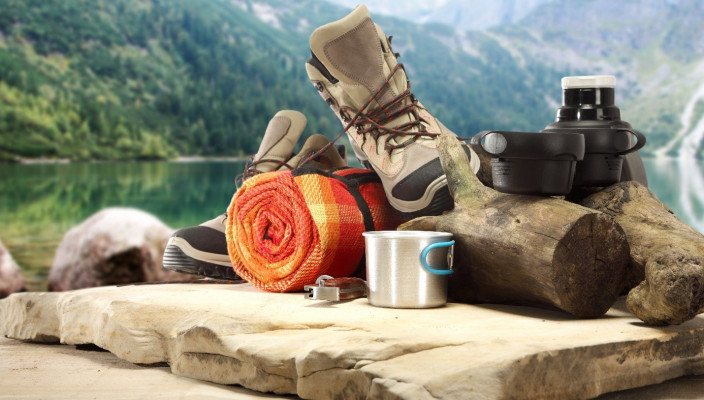 Want to know the best new outdoor gear for 2018?  We have you covered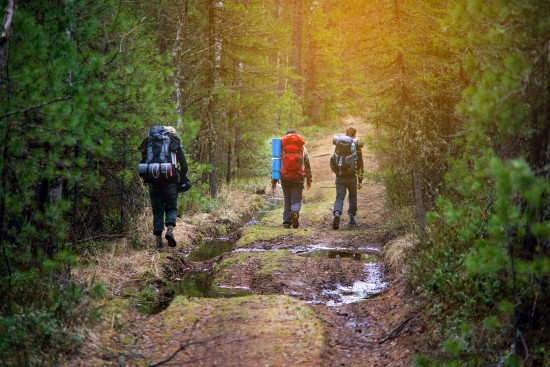 After hours of exhaustive research we have done it – we have selected the best of the best outdoor gear for the upcoming year.  So, whether you need an ultra-light cross-bow for hunting season, a propane stove to help you while camping, or rugged kicks for taking more than a stroll in the woods, our specially selected and researched new gear for the New Year will be sure to help.
---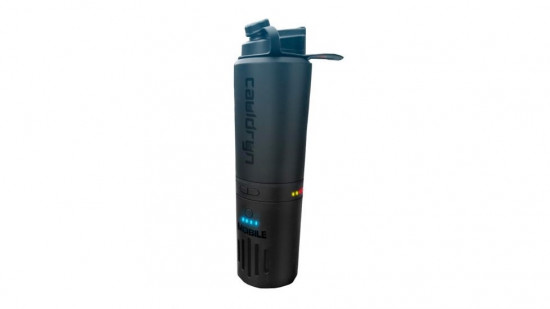 Cauldryn Fyre Mobile Water Bottle
$129.99
Whether you're camping in furthest most remote area of the Amazon Basin, or you're commuting to work downtown on a jam packed freeway you now have the ability to keep your beverage cool for long periods of time OR as hot as you want ALL DAY LONG.  Not only does the vacuum insulated stainless steel keep the cool in, but what makes this a truly special mug is that the mobile battery packs enough juice to keep your mocha latte the ideal temperature even if it is to a boil.  This mug also has USB outlets to charge your phone in a pinch.  This is truly the ultimate mug.
1 of 19
---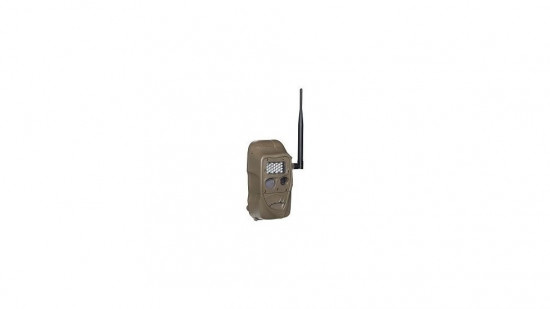 $199.99
Trail cameras are some of the best scouting tools you can have.  Part of the problem with most of the conventional ones is that you have to go out manually checking them, and if you have multiple cameras that presents even more obstacles – leaving your scent in the woods and making noise scaring away your potential hunt to just name a few.  The cool thing about the CuddeLink is that it offers a meshed network in which the cameras send pictures to one home camera and then to you.  You can link up to 15 cameras (16 if you include the home one), letting the cameras do the work of helping you learn more about the wildlife in your area.
2 of 19
---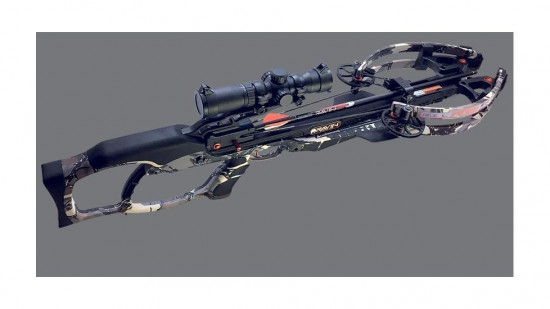 $1,999.99
If you don't want to be ruined for other crossbows, don't shoot this one and turn away now.  The standard of speed, power, and quality that the R15 sets is near unparalleled by its competitors and will leave you feeling like the rest are just cannon fodder.  Beyond the speed and power, this compact and lightweight bow has a super quiet trigger and safety so prey won't be warned off by loud clicks and clacks.  And, on top of all this it has an extra smooth crank and ultra-clear scope.  You'll be bunching bullseye from 80yds out easily with this beauty from the get go.  The only downside to this is that it embeds the arrows so deep into the target, they are sometimes hard to get out, or even go straight through.
3 of 19
---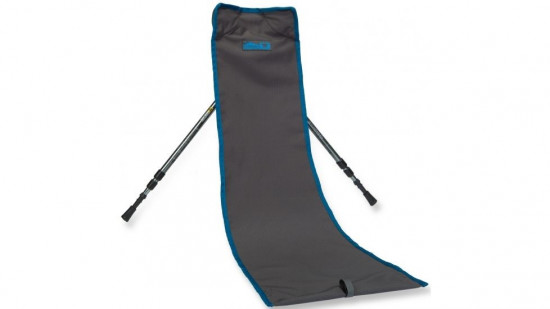 $24.95
After hours and hours of trekking through the wilderness what can be more inviting than a lounge chair?  But where on earth could you find one that is in the middle of nowhere?  That's where the 3oz Slingback chair comes in.  built from super durable cordura material, it rolls up into a tidy little package for easy transport.  It has adjustable polls so it can fit people like me who usually find everything awkwardly small, and it has a pocket for foam pad to make things all the more comfortable and also gentle for people with back problems.
4 of 19
---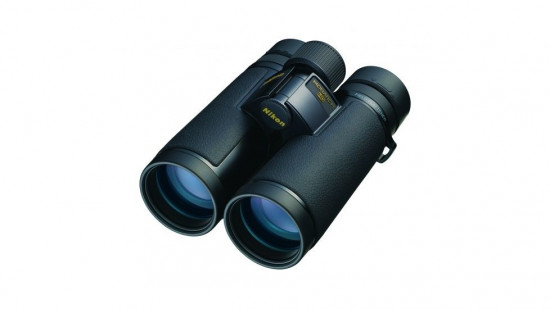 $979.95
The look and feel of the Nikon Monarch HG are the first things that are noticeable here.  They are extremely compact measuring just 5.5 inches in length, and sport an easy grip pebbled-rubber armor.  The overall look has the sense of a stylistic retro binocular, cool yet incredibly effective.  Not just impressive in looks and size the Monarch HG packs a ton of optical horsepower coming in both 8×42 and 10×42, coupled with a Field Flattener Lens new to the Monarch series giving a record-breaking field of view.  This gem is easy to use, and super bright and clear.
5 of 19
---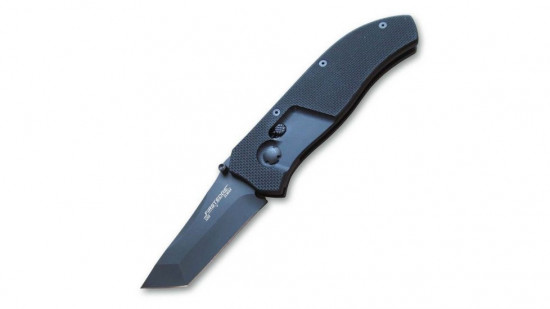 FirstEdge TrackLock Tanto Assisted Opening Folding Knives
$149.99
The price of this knife is what makes it so tempting.  Generally, knives of these materials and craftsmanship sell for $200+ on a good day.  This guy is made of ELMAX steel, which in case you didn't know, is a super wear resistant, high compression strength, corrosion resistant and has a superior ability to retain its size and form even after taking abuse.  The blade itself is ridiculously sharp.  It has a course detail G10 handle, which makes it one of the grippiest (if that's a word) textured knives I've ever used.  As for looks, it is compact and has a really nice black oxide finish.  Perfect for hunting, camping, protection, and even in the water.
6 of 19
---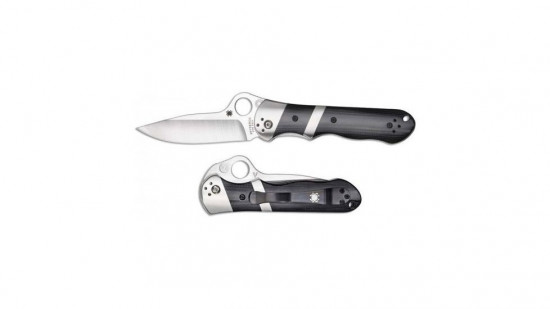 $183.99
Lil' Sub Hilt is a smaller more compact and more every day carry version of the fuller size Spyderco Vallotton folder.  It has the same thick blade stock and CPM-S30V blade steel, with a compound ground tip and hollow ground primary cutting edge.  The deployment is extremely smooth with the standard design of a Spyderco hole and gliding feel of foster bronze washers.  The handle thickness seems slightly larger than normal, which I like for getting a better grasp on the knife, and providing a full four finger grip.  This knife is tremendous for protective purposes, but also has great utility in camping, hiking, or any other outdoor endeavors.
7 of 19
---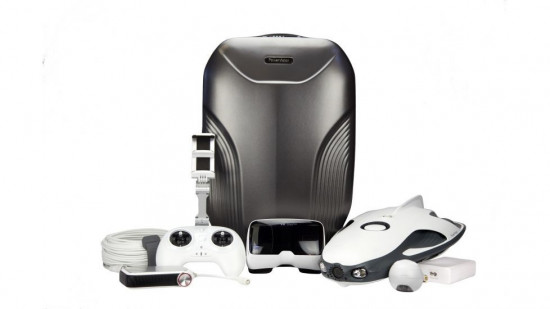 PowerVision PowerRay Wizard Sonar Fishfinder
$1,888.00
Slightly expensive for most avid anglers, including myself – the PowerRay was just so cool of a gadget that it needed to be included.  It's essentially an underwater mini submarine drone that gives you a view from your mobile app of real-time transmitted underwater photo and video.  Some of its features include a 70 meter communication cable, a bait drop, a PowerSeeker Fishfinder, and Zeiss VR ONE Plus Goggles.  This might truly be the easiest way on earth to catch fish, except for using sticks of dynamite.  This is also a super awesome way to check out marine life from the safety of your boat.
8 of 19
---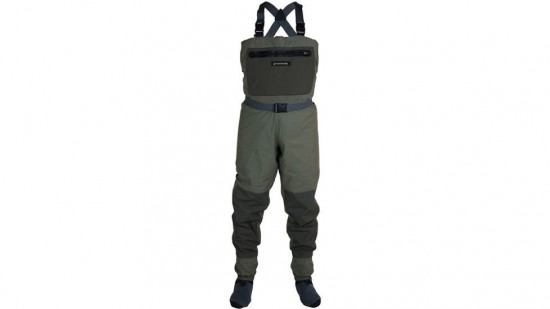 Compass 360 Deadfall Chest Wader
$139.95
There are not many better quality waders for under $200 than the Compass 360 Deadfall Chest Wader.  Made from a 100% waterproof, breathable four-ply nylon shell, this wader is super protective and super comfortable at the same time.  Two really cool parts of this are the center water resistant zippered pocket – where you can easily store your phone and wallet, and also the 4mm foot fit stretch neoprene booties, designed to prevent bunching.  With this kind of quality it's hard to tell the difference between the Deadfall Chest Wader and the more super expensive waders.
9 of 19
---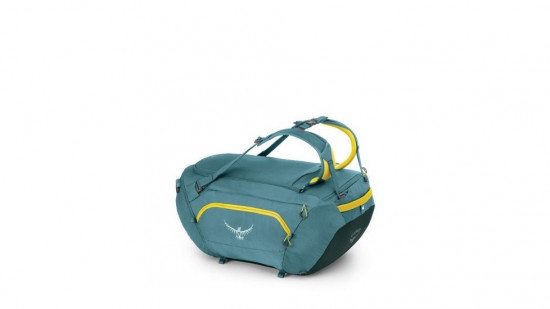 $150.00
This huge bag is great for pretty much any sport that you're looking to get into for the weekend, and is not just a big square of material with carrying straps.  This beauty made of tough ripstop nylon, is segmented into several easy to access zippered compartments, one is even big enough to hold your motorcycle or ski helmet.    This Osprey's guarantee makes this a great long-term investment as well.
10 of 19
---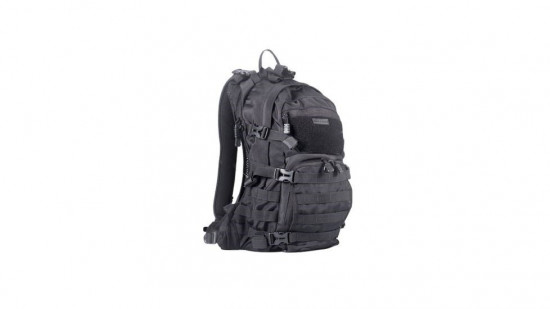 Nitecore BP20 Multi-Purpose Backpack
$69.95
This bag, as opposed to the Osprey BigKit is more of an all day hiking or morning trek, or even tactical advantage bag.  Has plenty of size at 20 liters volume to carry clothing, a laptop, and your water bottle.  It comes with padded shoulder straps and a ventilated back to give you the most comfort possible for toting gear on long hiking trips in the forest or your morning trek to the trail cameras.
11 of 19
---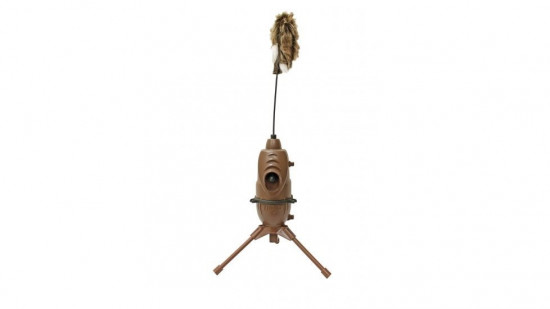 $39.99
If you've used the original Mojo Critter, then you know how awesome it is for drawing in predators, especially coyotes.  Its random motion tale movement is what makes this guy so tempting to the unsuspecting targets.  New and improved to the Critter 2 is it is more durable and user-friendly than the original critter with durable body, built-in tripod, drop-in Battery holder, and clips to hold both legs and topper when not in use.  The best rated prey lure, just got better.
12 of 19
---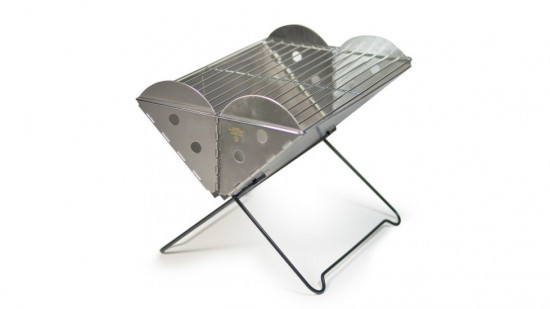 UCO Flatpack Portable Grill and FirePit
$35.98
Very clever grill.  Folds up nicely into a small flat carrying pouch that comes with it.  Perfect size and weight for backpacking trips of any length, or for your basic small cook out, or even a tailgate.  Uses coal, wood chips, or even a durflame log.  Fits around 8 hotdogs, or 4 burger, or 2 small steaks.  Tough and durable, you should have this guy for years of meat cooking.
13 of 19
---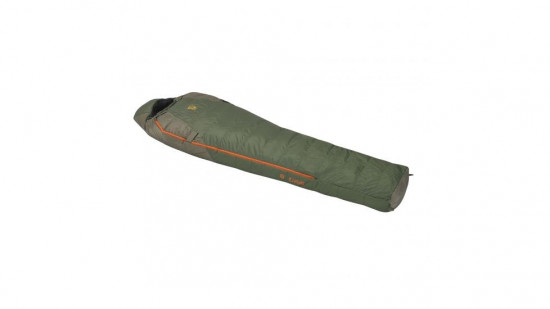 Slumberjack Lapland 0 Sleeping Bag
$152.99
Super comfortable and simple bag when  planning on camping in upper 20s and up.  The fit is slightly snug for us bigger guys, but that's not a surprise with mummy bags, and actually preferable.  It has DriDown insulation on top, and is paired with an anti-compression Slumbersoft-PRO ground layer that keeps the warmth below you.  The Slumberjack has an "arms-out" option that I have yet to see on another bag that lets you free up your arms without leaving your bag.  It also comes with a practical mesh storage bag that keeps the down from being too compressed when not being packed.
14 of 19
---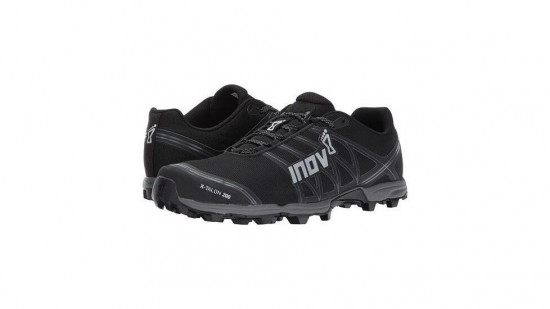 $129.95
The main thing that pops out right away about these shoes are the traction grips at the bottom of the sole, you could almost call it a cleat.  The cleats grip well in wet grass and dirt on steep inclines and going down declines as well.  They have a minimalist style with wide toe box allowing the toes to spread out, they are also ultra-light and durable.  The perfect shoe for trail running or even doing an obstacle course.
15 of 19
---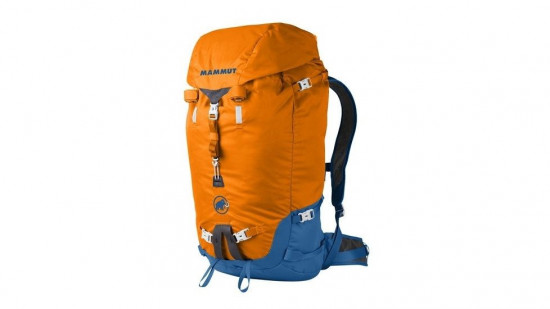 Mammut Trion Light 38+ Alpine Backpack
$159.95
Not too big, not too small, just right.  Lightweight, compact, and has enough space for the layers you need during cold weather climbing.  The mesh-backed panel is really cool as it is breathable and is designed to shed snow.  It is also extremely adjustable, so that you can take out the t-frame, the top part, and the hip support, and easily use it as a day-to-day pack.
16 of 19
---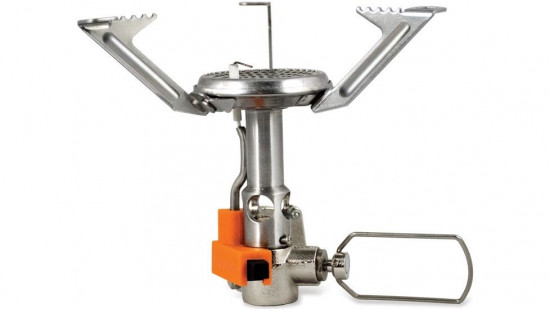 $49.95
Small enough to fit in your pocket, yet strong enough to bring your chicken soup to a boil in mere minutes.  Perfect for camping, hiking, or any longer outdoor excursion.  Great simmer control, extreme heat output on high, and is incredibly stable.  There is much not to like at that price.
17 of 19
---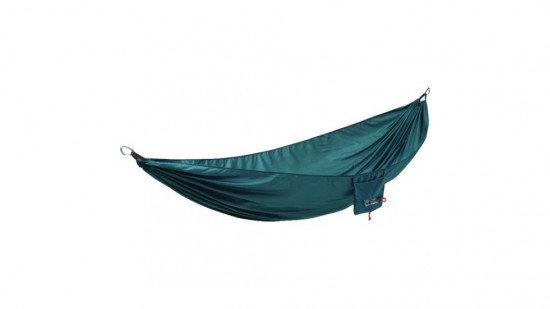 Thermarest Slacker Hammock Double
$79.95
Made from super soft and super durable 100 percent ripstop polyester, this hammok is tougher and dries much faster than normal nylon.  It's also ultra portable, stuffing into an integrated pocket, which also holds tablets and phones.  Set up a hammock virtually anywhere you feel like chilling out in the shade.  Super comfortable and fits up to 400lbs and people over 6ft.
18 of 19
---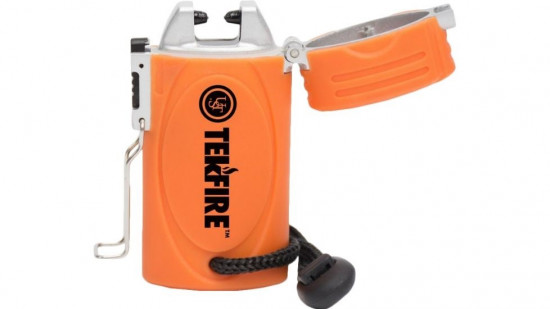 $17.90
Are you like me and the slightest breeze keeps blowing out your lighter or match flame when camping?  Do you keep running out of lighter fluid at the most inopportune times?  Well then like me you could really use the TekFire lighter.  The "flame" is simply an electric arc between the two metal plates.  When it's fully charged (via a micro usb port), it lasts a really long time.  Great also for climbers, and mountaineers as the flame requires no oxygen.  It's also rugged looking with an orange rubber coating and is pretty darn tough.
19 of 19
---
Related Posts
« Leupold VX-5HD 3-15×44 CDS-ZL2: Unmatched Clarity Leupold VX3i LRP 4.5-14×50 FFP »