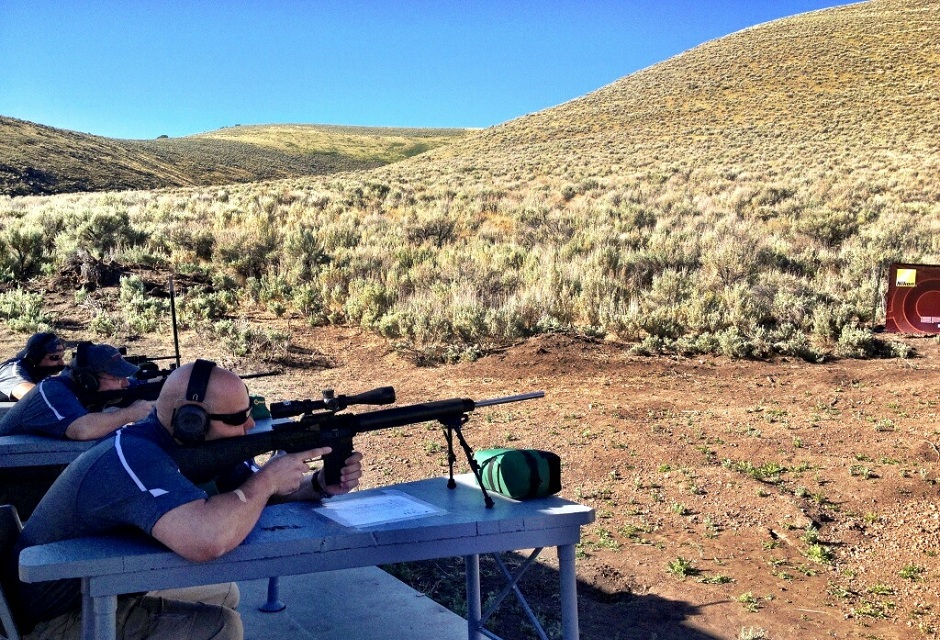 Well, it looks like the Nikon Spot On Competition has come to a close and a lot of very cool guns and scopes were used by Trevor and Kate.  They made quite a few great shots, and though they weren't the big winners of the whole competition, they did have a ton of fun with some outstanding gear.  They'll be back from Utah in a few days and I'll get all the details to you as soon as I get them, but for now check out all the pictures below.
I'm really happy to see Trevor got some shots in using our new Edge OPMOD ZRG+ Shooting Glasses.  We're really proud to have our own Shooting Glasses.  They're a great way to keep your eyes safe while also looking pretty cool.  It seems our OPMOD gear was really helpful for Trevor and Kate.  They used the OPMOD PAC Bag as well to get their equipment from one area to another.  The bag has a ton of great pockets and is super tough, but the real star of our OPMOD line for the trip has to be the OPMOD Professional Range Bag, which Kate shot twice to see how it held up!  (It kinda worries me that she decided to double tap the bag.  I have to remember not to make her mad:)
We'll have a video of the bag getting shot, but for now check out the photos.  The big winner of the Nikon Shooting Competition was Bret Dolph, who beat out Bruce Odel in the final round.  The guns shot in the finale were:
AR platforms in .22LR
AR15 in 5.56
AR10 in .308.
Sweet.
The shots of the 50 caliber bullet and the ATVs they used to get from one station of the shooting range to another are my favorite.  I'm really jealous they got to have so much fun on this trip!  I'd love to try out some of these guns.  The Nikon Spot On Shooting Competition sounds like it was a blast.  Check back soon for more info on how it went and exclusive videos!
Related Posts
« 5 Reasons to Protect Your Tablet with a Pelican HardBack Case Top 3 Ways the Hogue AR-15 Grip and Field Survivor Kit Saves the Day! »