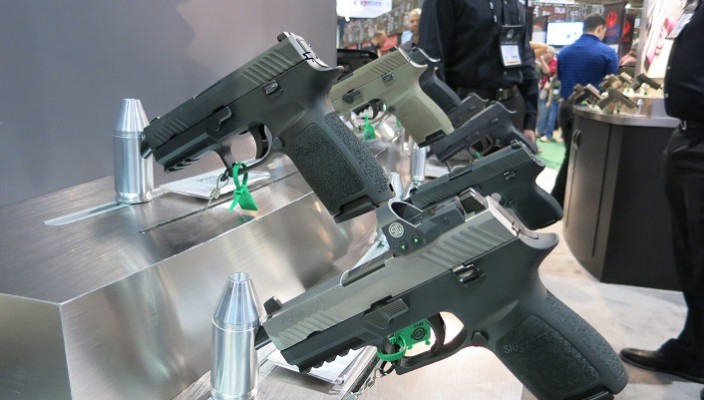 As if the last three posts we did about SHOT show 2015 didn't have you contemplating selling your kidney on the black market, these next six pistols are definitely going to be filling up gun safes this year.
Steyr M-A1
-Call me ignorant but the last time I took a look at anything Steyr was when Gary Busey was chasing Ice-T around in the movie "Surviving the Game." Well folks I can promise you this, they've gone way beyond making funny looking bullpup rifles and whipped up one hell of a pistol line.  Overall the M-A1 is reminiscent of other German/ Austrian made pistols- a good thing if you ask me. Once I got past what looks like a proportionally large trigger and actually pulled it, I started noticing a ton of features that I dig on the pistol. First and foremost is the ergonomics, it's a natural pointing gun. This is great for instinctive/point shooting but once you decide to use the sights, the front triangle is exceedingly easy to pick up quickly during a drawing motion.
CZ 805 Bren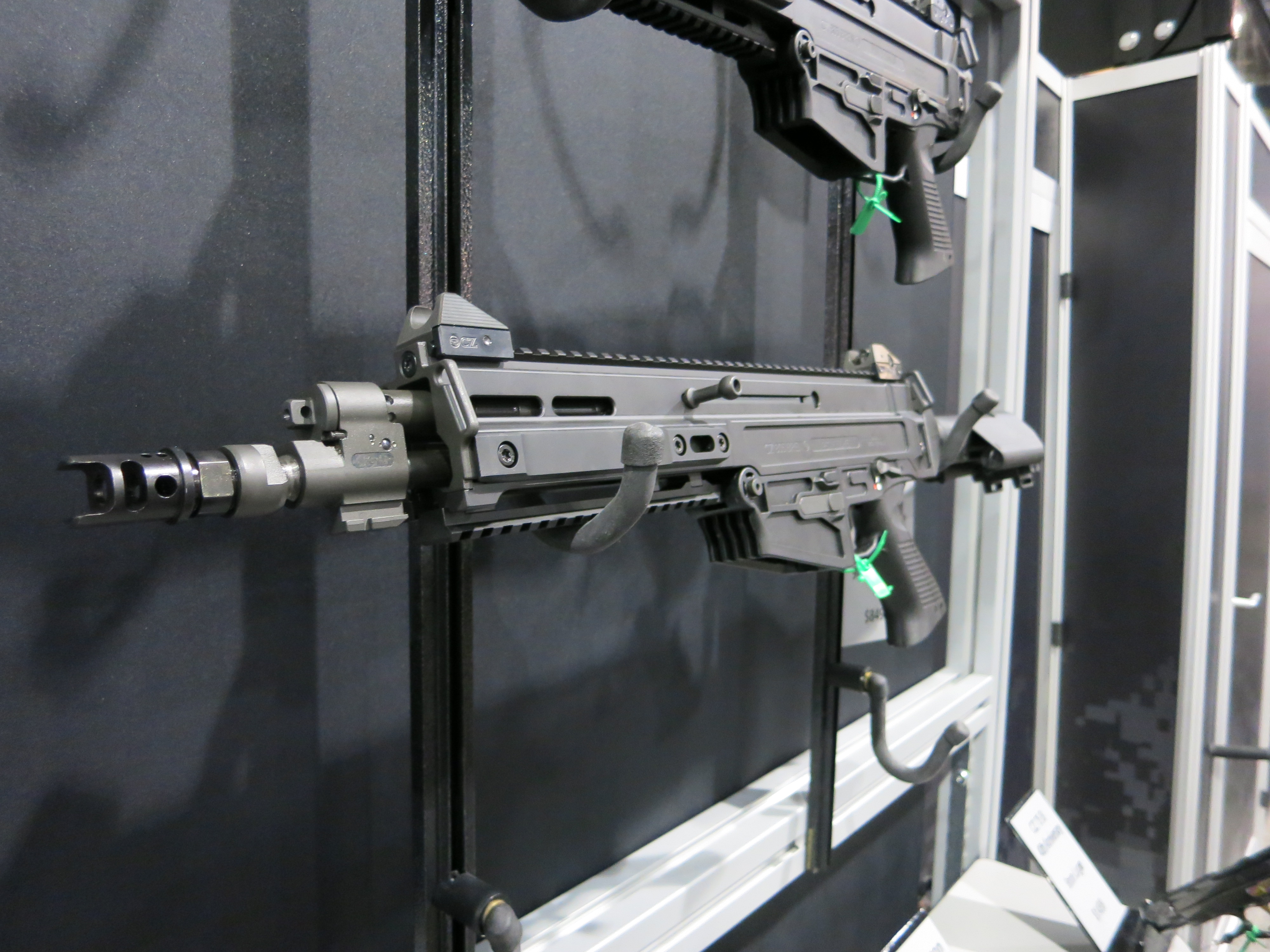 -By far one of the most popular "pistols" at SHOT show, when paired like above with a pistol buffer tube and a Thordsen Customs cover it creates one extremely nimble 5.56 PDW platform. An adjustable piston gas system all but eliminates reliability issues that cloak short AR's. One of the coolest traits is its ability to switch out barrels relatively simple and shoot 7.62×39.
Sig Sauer P938 Scorpion TB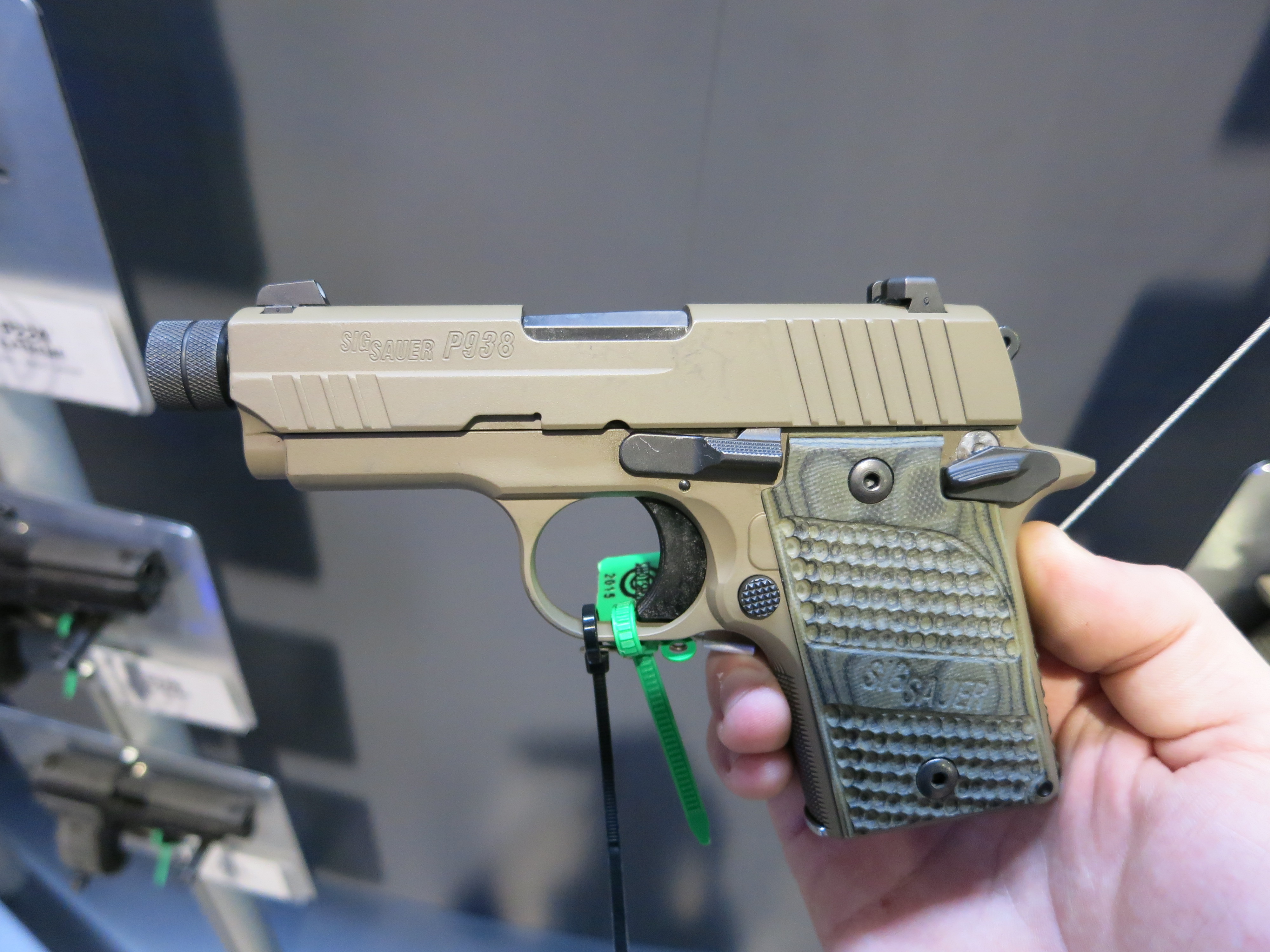 -Maybe it's just me but anytime Sig releases a scorpion edition of any pistol in their line, I go nuts with lust. The ultra-petite 938 scorpion with the threaded barrel is no exception. The small sized 9mm is not quite a pocket pistol but could easily be concealed in pretty much any body type, which makes it a big win in my book. Added to the fact that it's equal parts tacticool and tack driver, you better believe these things are going to be hard to get ahold of. –Challenge accepted, may the best man win!
S&W M&P 9 Performance Center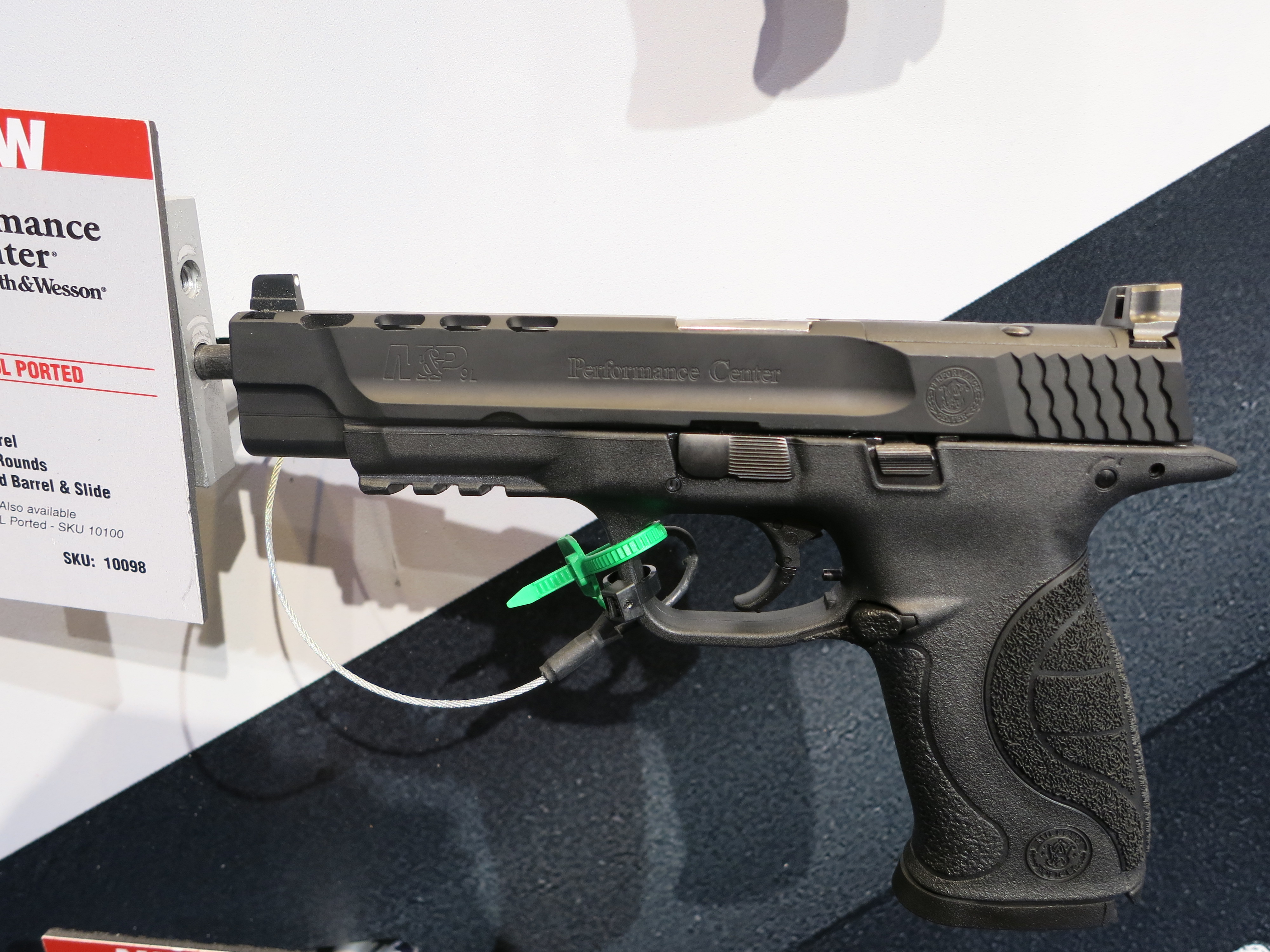 -Normally if you want a gun that looks like this it means either buying the stock pistol and taking the time to not only find a reputable custom shop but also eagerly waiting eons for it to come back in it's tricked out form or spending thousands on a turn key pistol. This is not the case with Smith and Wesson Performance Center guns, like this new M&P9L. With an MSRP of $819 and a street price of somewhere in the mid to low $700 range, you're getting a pistol with a compensated barrel, a milled slide for the ports, milled slot to attach a micro red dot of your choice, raised sights to co witness, and a fully adjustable trigger. Good luck getting all that for less anywhere else…..
Beretta M9A3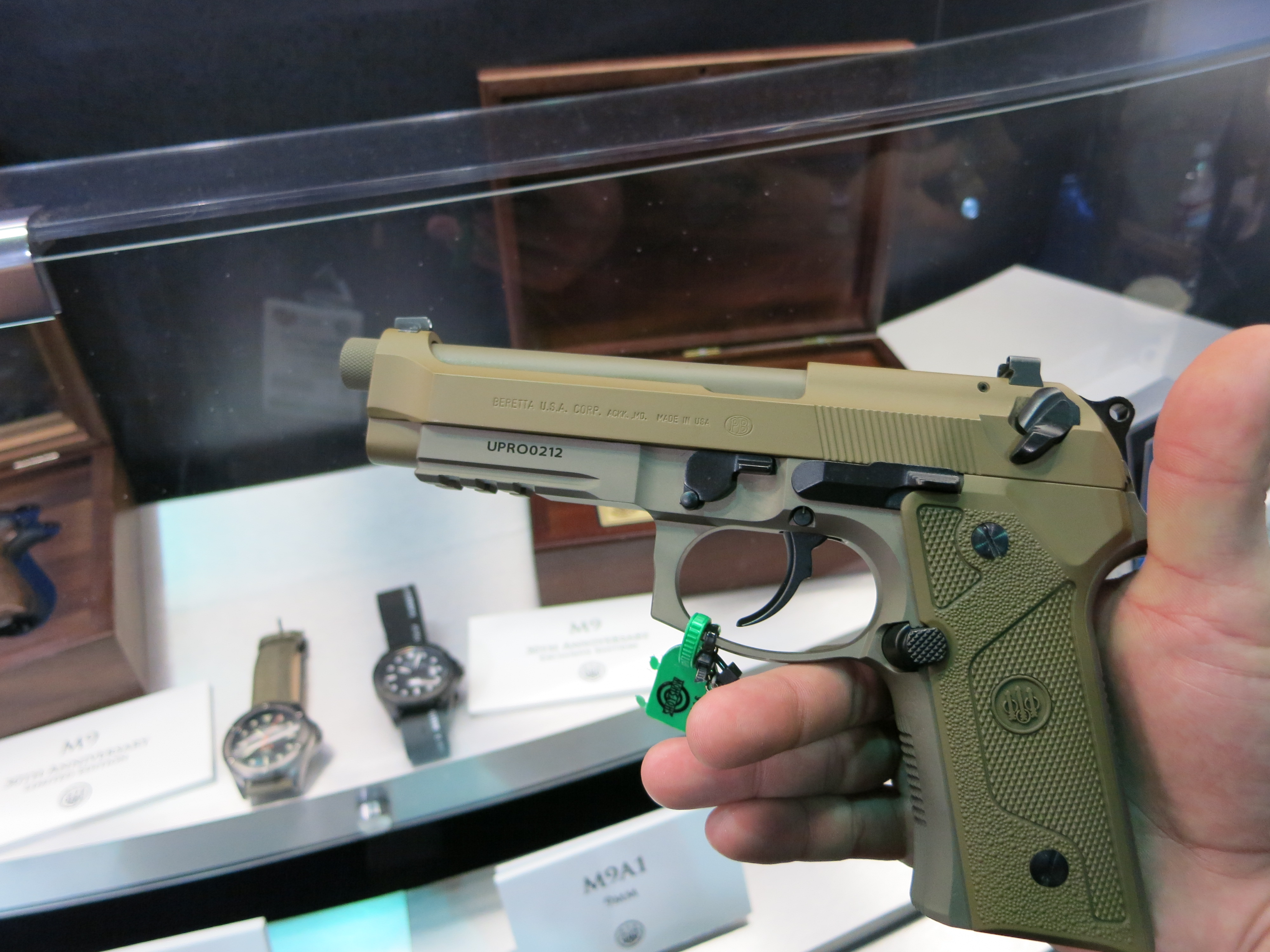 -Ok so whether or not this actually becomes the new Armed Forces service pistol is beside the point. Threaded barrels make every gun cooler-it has one. Like I said earlier about the Sig, FDE is all the rage nowadays and I like many of you, are drinking the Kool-Aid on this colorway.  A few other features which are a big improvement are the interchangeable grips and a larger magazine release.
IWI Galil Ace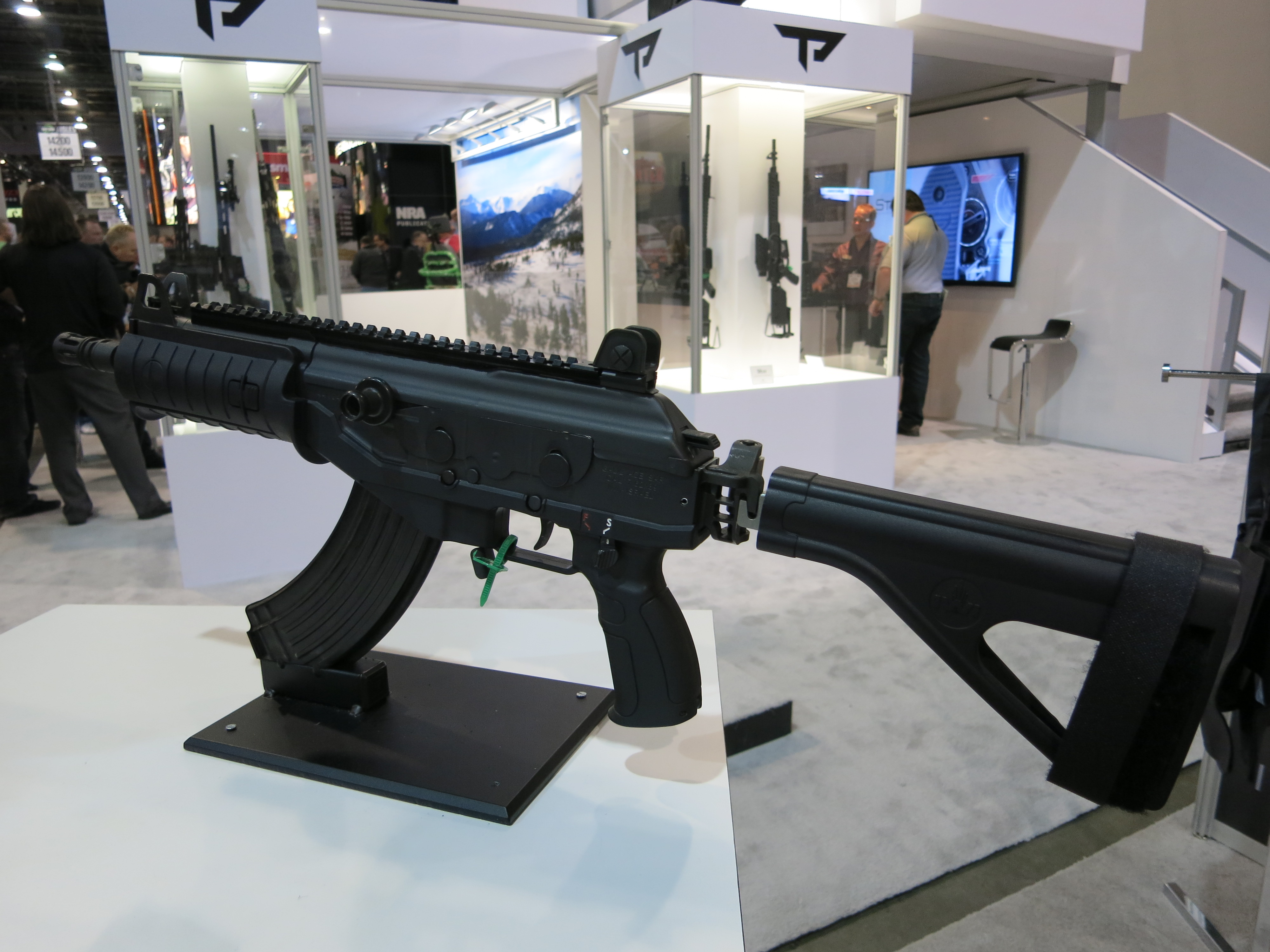 -Yes this is another one of those "Pistols". Reliably utilizing the stupidly cheap 7.62×39 round and a folding IWI version of the infamous sig brace, it's about as small of a package you're going to get in a rifle caliber. I personally like how intuitive the controls are and while its not as simple to use as an AK variant, it only takes minutes to figure out. No date on when this will be available in its current form but you can bet that I'm already trying to get one for review.
Before you put yourself in the poor house for your 2015 pistol budget, take a deep breath. Think very hard about what pistol from the list you need to own and let me know in the comments below.
As always guys, shoot-em straight and be safe!
Related Posts
« Top AR-15 Accessories from SHOT Show 2015 Nightforce B.E.A.S.T 5-25×56 F1 – Kalani Laker »