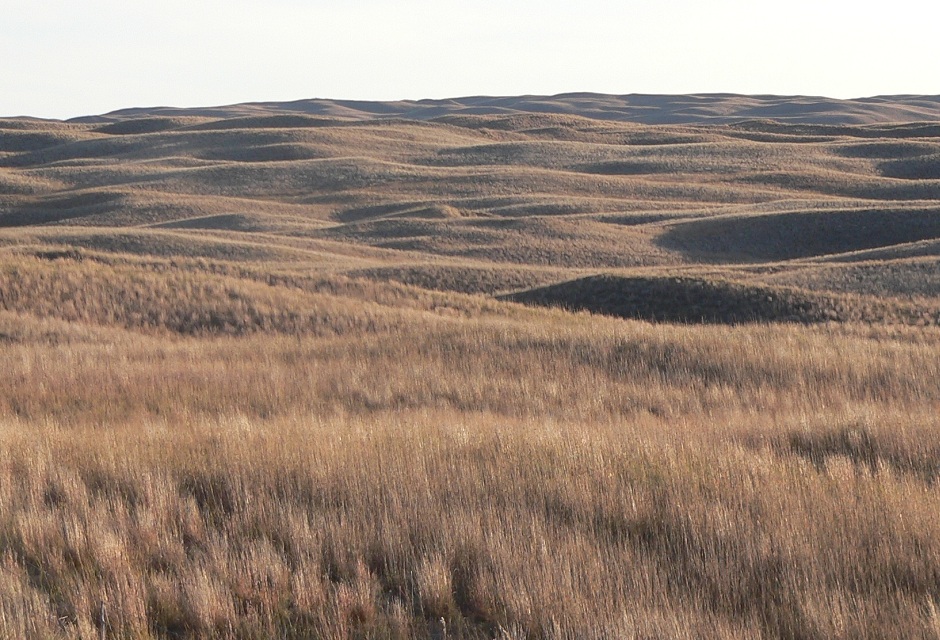 Finding the perfect place to hunt is an art form.  I know how many of you think, as you'll hit the same beautiful hunting grounds you used growing up.  I'm much the same way.  I go on vacation to new places on occasion, but every year I go camping in Northern Minnesota where I went for years and years with my dad.  It's a tradition.  The familiar trees are more than foliage; they're family.  They're an integral part of the trip.  You go to say hello to old friends, and make more memories in a familiar place.  Paying attention to our history is part of what makes hunters, campers and outdoorsmen special.  Some folks like to see a place and move on.  They're always moving on though, and they never really figure out how to plant roots that last generations.
Still, on occasion I like to see something new.  I like to hike a trail I've never seen before.  I like to find a new tree to carve my initials on.  I like to explore.
With this in mind, I sat down today to consider looking for a new place to hunt.  This isn't an easy task, but at the same time it's exciting.  There are so many places to choose from.  I was inspired to look the Midwest.  I'm a Midwestern guy, but I tend to go North (and a bit West) for my travels.  Wisconsin, Minnesota and South Dakota are familiar to me.  I decided to try a bit South.
Nebraska.
I found the Nebraska Sandhills.  This is real hunting land.  Beautiful, and a little different than the areas to which I'm accustomed.  As the name implies, there are hills that roll off to the horizon.  You can see for miles in every direction and all you'll see is beauty.  Well, beauty and game.  There's a fair bit of hunting land in the sandhills, and because of a fair bit of natural agriculture land you see game.  Whether you're hunting deer or birds, you'll find a nice variety to choose from here.
I considered a few different things when look at the sandhills.  I consider the journey half the fun, so I always look for areas that I'd hike without a rifle along for hunting.  It's hard to beat Nebraska for natural beauty.  It's heartland of America-type beauty too, but with enough variety to fill a photo album.  The hills are the main characteristic, but you'll also seen pristine creeks and rivers, canyons and gullies.  The blue skies stretch for miles and miles.  You could spend a lifetime under these skies and never get tired of them.
But it's not all about the journey, and you'll find the hunting is fun and plentiful.  There are more whitetail deer than people in the region.  If you head to towns like Arnold, which has around 500 residents, you'll find a lot of people friendly and accommodating to hunters.  No doubt a lot of people here love to hunt as well, but they don't overdo it.  It's great to see so many deer in an area. And the rollings hills are great for a long range shot.  In the woods you'll often only spot a deer within an easy to hit distance.  This can be great, but when you want to take down a buck from further off you'll find more chances in the sandhills.  Make sure you have a good pair of binoculars and a great rifle scope!
The untouched nature in the sandhills gives a nice alternative to many hunting spots, which often have more trails than you can count.  Hunt the way your grandparents and great-grandparents did.  Watch your dog sprint along unplowed land and find pheasants, chickens, deer, prairie coyotes and more.  There are few places that have so much game.  The numbers are definitely in your favor.  If you head to a hunting preserve you'll find very capable guides who can help you zero in on the most populated zones for some of the easiest and most successful hunting of your life!
Take a moment away from the big cities and the noise that goes along with them.  Breathe deeply and let the silence of the Nebraska sandhills carry you to hunting heaven.
Latest posts by OpticsPlanet
(see all)
Related Posts
« Full Move to GearExpert.com! Find OpticsPlanet News There! OpticsPlanet and Vortex Offer A Dream Hunt for Two! »