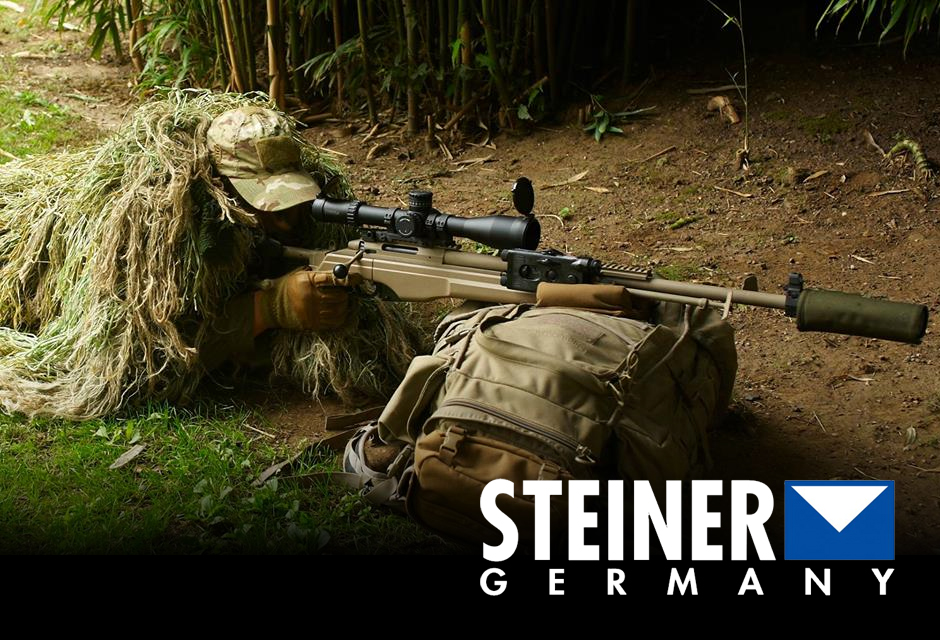 Do you get the double meaning? Bag some bucks while saving some bucks! Steiner's got three Predator Xtreme Riflescopes that you can get a $75 rebate on now! I'm pretty excited.
We're deep into fall hunting, but it's never too late to invest in a new scope. Maybe that old one is kind of worn down, or it's just not meeting your needs anymore. Whenever something like this happens, I'm always on the lookout for a good deal, and rebates are a great way to take advantage of some serious savings. Combine that with the Steiner Predator Xtreme line of scopes, and it's a fairly easy choice.
Mount the Steiner Predator Xtreme 2.5-10×42 Riflescope on your firearm and get up close and personal to your prey. Precision adjustments and Color Adjusted Transmission (CAT) technology give you the best bang for your buck and makes shot placement even easier. Need more range and even more light transmission? Grab the 3-12x56mm Riflescope to really see what's out there. This scope features the CAT technology as well, while providing large turret knobs and a Plex S1 Reticle.
For the longest shot, get your hands on the Steiner Predator Xtreme 4-16×50 Scope. This bad boy will get you the range you've been looking for, plus all the great features that come along with the series. You know – the waterproofing, the CAT, the premium Steiner optics. Any one of these scopes will provide you with years of shooting – it's all a matter of what you're looking for.
With the $75 rebate, Steiner is making fall hunting even better. Just make sure you purchase before December 31st, 2013, and get your rebate mailed in by January 31st, 2014 to take full advantage of this awesome deal! What are you going to be hunting with your new Steiner Predator Xtreme?
Related Posts
« Keeping a Sharp Eye on Vixen Riflescopes Improve Your Aim with the OPMOD G.U.M.B. Universal Boresight »