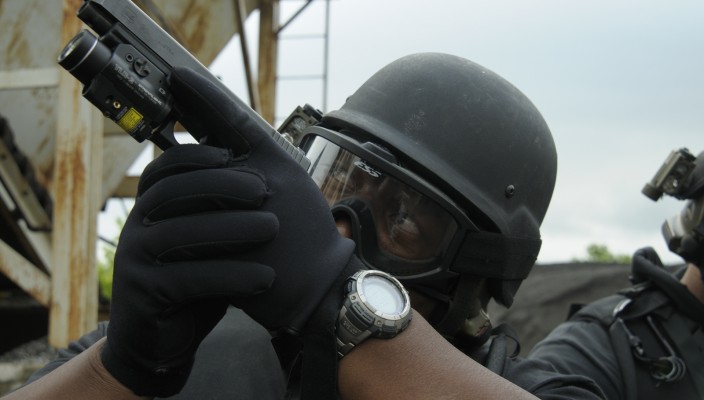 Imagine this, the sound of glass breaking wakes you up in the late hours of the night. You immediately open up your safe next to your bed and retrieve your gun (in my case a Glock 19). As you make your way to where the noise originated, you realize that you can't see a darn thing. Your adrenaline starts to kick in and you can feel your heart pounding as you slowly move through your house, stumbling over everything . When you finally get to the area where the noise came from, you continue to tread slowly because it is pitch black in your home. You eventually find a light switch and discover that Bernard, your cat, has knocked over a glass vase. Had this been a real break in, walking through the house in the dark would have been a huge liability. If you had a Streamlight TLR series weapon light on your gun, things would have went differently.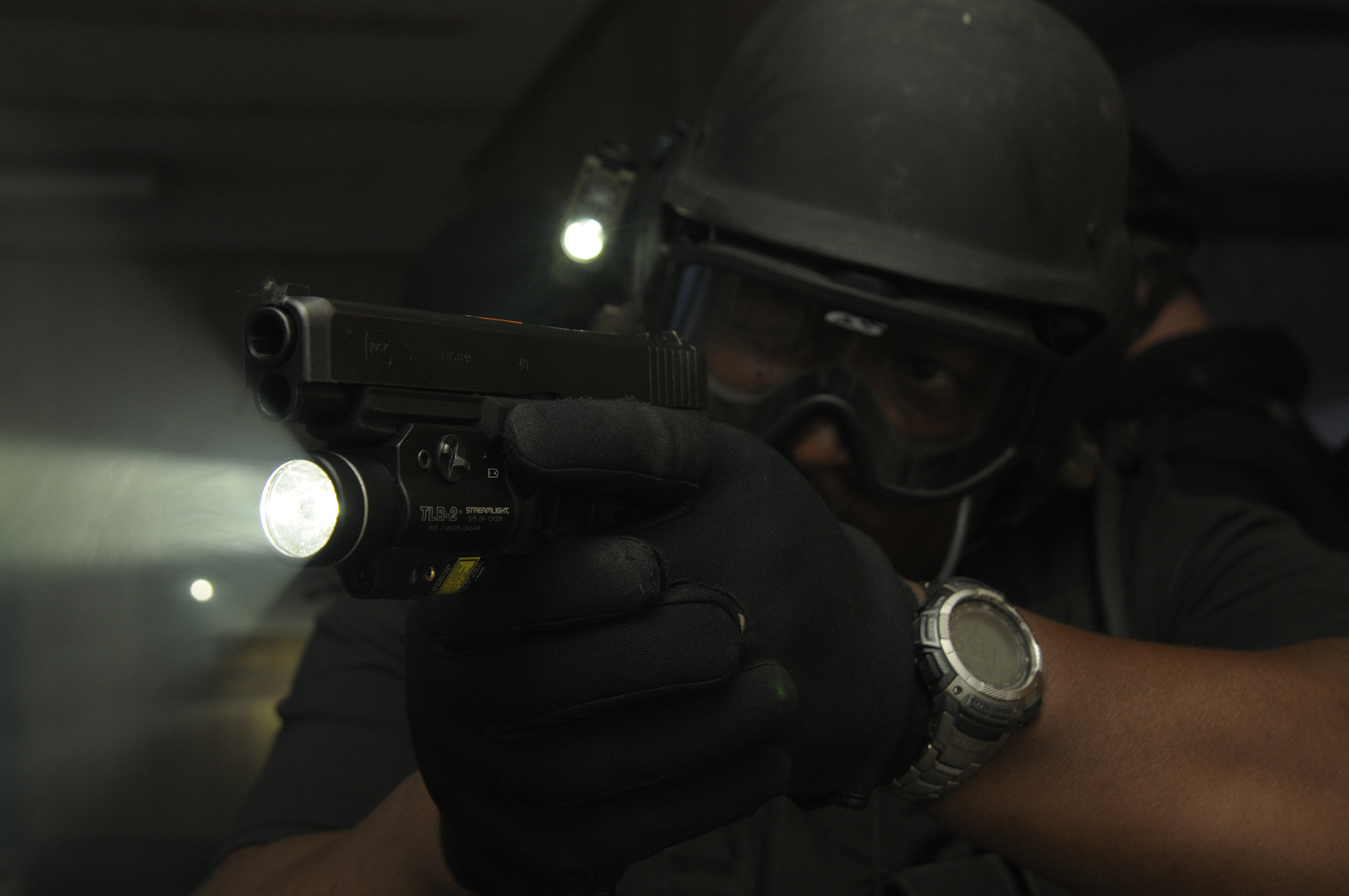 The Streamlight name has been a staple in the flashlight world for decades. Many of my friends and family members in Law Enforcement have been trusting their lives with Streamlight weapon lights for longer than I can remember. This is because the Streamlight TLR series of weapon mounted lights are built to the highest standards, here in the USA. The name Streamlight is known in the industry as a light that is going to do what the product says it will do, no matter the situation.
The TLR series of weapon lights include several different models, the TLR 1, TLR 2, TLR 3, TLR 4, and TLR VIR.  The TLR 1 weapon light is the flagship model of the line, perfect for a rifle, shotgun, or full size handgun. It features 300 super bright lumens, 2.5 hour run time, one meter submersion, and 50,000 hours of life. In the TLR 1 line there are models such as the TLR 1 HL and TLR1 HP. The TLR 1 HL is my personal favorite out of all the TLR's. It features 630 lumens, a strobe function all in the same size as the original TLR 1 and only a slight increase in price.
If you're looking for a model that is a little more compact, you could not find a better light than Streamlight TLR 3. It makes a perfect addition to any firearm with a rail but looks right at home on a compact or subcompact pistol. With a price tag of a little more than what it costs for dinner and a movie these days, the TLR 3 could save your life. I dont know about you but to me that is a steal considering the 125 lumens, 1.5 hour runtime, 1 meter water submersion resistance, and 2.3 ounce weight.
Do you need a weapon light that has it all? No problem, Streamlight's TLR 2 and TLR 4 include a laser. In order to simplify things, the TLR 2 is a TLR1 with a laser and the TLR 4 is a TLR 3 with a laser. The really great thing about having a laser on you pistol is the ability to quickly and accurately put shots on target. This may not be an issue in the controlled setting of a gun range, but when stress enters the scenario, every bit helps. The great thing about the TLR 2 and TLR 4 is that you can choose to turn the laser off and still use the light. Laser sights in general are very beneficial when you cant necessarily get a "textbook" grip on the firearm. I am a firm believer of having options, the addition of a laser sight on the TLR 2 and TLR 4 gives you that extra peace of mind.
I am not the end all be all expert of clearing a house or what to do in a home invasion. In my case, protecting my loved ones would be my utmost concern. A weapon light allows you to get to your kids or spouse without having to remember to grab an additional flashlight. If you're serious about safeguarding your family, then it is time to get serious about a weapon light. If the boys in blue trust their life with one, then you too can count on a Streamlight TLR.
Let me know what weapon lights you're running on your guns or any other questions you have. As always guys, shoot em straight and be safe!
Related Posts
« Stalked In Darkness: Preparing for Next Year A Day at the Range:Ultimate Gear Guide »