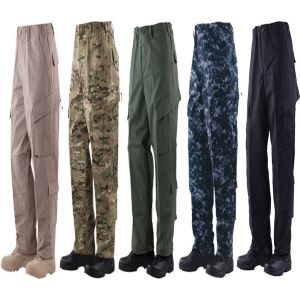 Tactical pants, or tac pants, may look and feel like your everyday casual pants. Some folks even refer to ordinary cargo pants as "tactical," but there are several key differences between the two. In fact, tactical pants are purposefully designed to resemble ordinary pants but offer discreet features that are especially useful for covert operations or concealed carry. We wrote this guide to clear up any misconceptions about tactical pants and explain what makes tactical pants "tactical."
What Does "Tactical" Mean?
The word "tactical" has a handful of different meanings. According to Collins Dictionary:
You use tactical to describe an action or plan intended to help someone achieve what they want in a particular situation.

Tactical weapons or forces are those which a military leader can decide for themselves to use in a battle, rather than waiting for a decision by a political leader.
Both of these definitions somewhat apply to tactical pants. They are designed for a specific purpose and provide utility beyond covering your body. They are also used by military and law enforcement, providing extra utility in the field.
In short, if pants are tactical, that means that they are made for and worn by those who serve and protect. However, civilians can still wear tactical pants if they want extra utility from their apparel, especially if they conceal carry.
What Makes Tactical Pants "Tactical"
So we know that tactical pants are designed for professional use and offer extra utility, but what exactly makes tac pants stand out from standard threads? Well, we can start by looking at the construction and features of tactical pants.
Construction of Tactical Pants
While tactical pants can be made from a variety of materials, there are two common elements all tac pants share:
Extreme durability

Enhanced mobility
Durability
As we discussed earlier, tactical pants are crafted to serve the needs of law enforcement, the military, and others who have demanding jobs. That's why tactical pants are undeniably tough and designed to withstand the most brutal conditions in the field.
Physical stress

Abrasion

Dirt

UV light
These are only a handful of challenges servicemen and women face in the field. To outlast these factors, tactical pants may be designed with: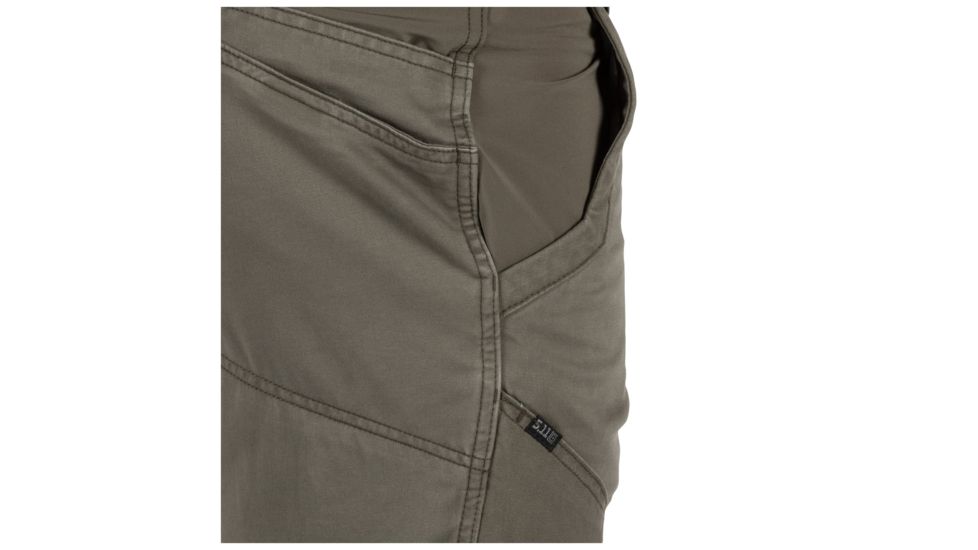 Rugged materials

Fabric treatments

Reinforced seams (knees, seat, belt loop)

Double-stitching
Tough materials like ripstop and twill are commonly used to manufacture tactical pants, and they are often treated for resistance to water and stains. Reinforced seams feature bar tacks or other sewing methods that provide extra protection to essential areas. Reinforced belt loops are a must as standard belt loops aren't designed to carry heavy gear during each use. These belt loops are also larger than standard ones to properly support a full duty belt.
Mobility
The next element of tactical pants to discuss is their mobility. Whether you're pursuing suspects or rushing to the scene, you need tactical clothing that won't restrict your movement. In most cases, these features actually provide extra mobility, making all the difference in an emergency. Tactical pants improve your mobility with:
Crotch gusset

Articulated knees

Elastic or expanding waistband

Stretch fabric
A crotch gusset is a diamond-shaped piece of fabric implemented at the crotch area to avoid multiple seams converging. Think about standard jeans and how all the stitching bulks up in that area. A gusseted crotch eliminates that tension for extra comfort, improved movement, and durability.
Articulated knees reduce the amount of fabric without impacting durability. Tactical pants with articulated knees allow you to bend, crouch, and move much easier than standard threads. Tac pants have stretchy waistbands that provide a great fit but offer that extra bit of comfort and mobility you need on duty. Stretchy fabrics like spandex are infused with rugged fabrics to create a perfect blend of durability and unrestricted movement.
Common Features of Tactical Pants
Nearly all types of pants offer various features to the wearer, but the features of tactical pants are designed with a particular purpose in mind. While everyday jeans have standard pockets for phone/keys/wallet and different cut lengths, those features are designed with the general public in mind.
Tactical pants, however, have features geared towards on-duty law enforcement, covert law enforcement, and EMTs. Essential features of tactical pants include:
Numerous pockets (and specialized pockets)

CCW-friendly construction
Tactical pants usually have at least eight pockets throughout, each designed for a specific purpose. While ordinary pants may have plenty of pockets, they are made for general storage. On the other hand, tactical pants have pockets suited for items that most civilians wouldn't carry: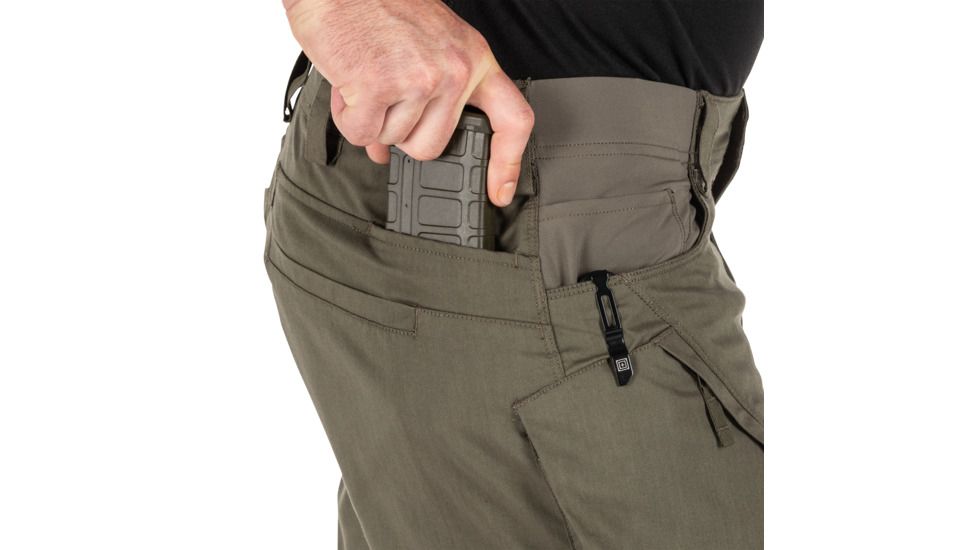 Knives

Handcuff keys

Magazines

Knee-pads

Flashlights

Pens

Multi-tools

Documents
Tactical pants feature slash pockets, or slanted pockets, that are cut in a manner that provides quick access to their contents. This ensures the wearer can grab these vital items in a pinch.
Tactical pants are also optimized for concealed carry. Manufacturers pay very close attention to the materials they use in common carry areas to greatly reduce or eliminate the printing of your weapon through the pants. This is especially useful for covert officers who want to blend in with the crowd. Civilians who conceal carry a weapon may also appreciate the ability to carry protection without alarming the general public.
The Last Leg
Hopefully, you now understand what makes tactical pants "tactical" and how they differ from regular pants. As a reminder, here's a recap of what we learned about tactical pants:
They are designed for a specific use, usually by law enforcement, military personnel, and EMTs.

But civilians can wear them too!

They are more durable and provide more mobility than regular pants.

They have numerous pockets designed to hold firearms, magazines, handcuff keys, and other items you need while on duty.
Tactical pants are a must for certain professions, but you can also enjoy the extra comfort, durability, and utility they offer as a civilian. If you're interested in learning more about tac pants, come check out our guide What Are Tactical Pants? for more information, or shop our collection of tactical pants today to find the style and color that suits you best!
Latest posts by Brett Rimkus
(see all)
Related Posts
« How to Shoot a Moving Target: 2 Key Methods & Applications What Is the First Step in Cleaning a Firearm? How to Clean Your Gun »